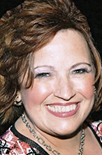 Mary Repper
In 1992, the St. Petersburg Times wrote a 1A story about Mary Repper in which it summed up her career in this way: "In the 12 years since she started a political consulting business in her Safety Harbor home, Repper has cultivated a reputation as the woman who wins."
Dozens and dozens of candidates throughout Tampa Bay and the state of Florida can attest to that. In the 18 years that Mary Repper has been providing political and governmental consulting services, winning and ethics have been the cornerstones of her career.
Mary rose to prominence in the Tampa Bay area in the late 1980s when she guided efforts by Hillsborough County newcomers Phyllis Busansky and Ed Turanchik to County Commission victories over better known and better financed opponents, as well as helping Everett Rice unseat incumbent Pinellas Sheriff Gerry Coleman in 1988.
---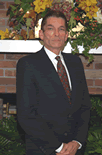 Bill Paul
Bill Paul has been working in the building industry for more than 25 years as both a developer and consultant and has a keen interest in governmental and political affairs.
Bill is also well known throughout the state and nation as a champion of charitable causes.
Bill is past President of The Tampa Bay Builders Association and is a Life Director for the Florida Association of Home Builders (FHBA). He has been awarded the prestigious Eagle Award for his work statewide and in 2008 was recognized by FHBA as the Builder member of the Year.
Nationally, Bill is also a member of the Board of Directors for the National Association of Home Builders (NAHB). He is an active member of the Home Builders Institute (HBI) Board of Trustees and has served as its Chairman. The Home Builders Institute is the non-profit, workforce development arm of the National Association of Home Builders
---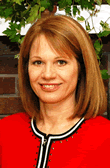 Nancy Watkins
Nancy Watkins is a Certified Public Accountant and has provided professional accounting services to a diverse range of businesses and political organizations for more than 25 years. She is in the Tampa accounting firm Robert Watkins & Company.
She is highly experienced and respected in campaign finance law compliance and Federal tax law for tax-exempt organizations, with an emphasis on political organizations. She has served a number of political campaigns including current and former members of the United States Senate, the U.S. House of Representatives, the Florida Cabinet, the Florida Legislature and various political party committees, political action committees and other political and policy organizations within the United States.
She is a graduate of the University of South Florida and Hillsborough Community College. She is a member of the American Institute of Certified Public Accountants and the Florida Institute of Certified Public Accountants. While at USF, she was a member of Beta Alpha Psi, the national honorary accounting fraternity. While at HCC, she was a member of Phi Theta Kappa, the international honor society for two-year colleges and was listed in Who's Who in American Junior Colleges.
In addition to serving as a member of the Hillsborough Community College District Board of Trustees, she is active in community affairs as a member various civic and historical lineage societies, which support historic preservation, education and academic scholarships.
---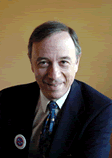 Tom Wright
As a volunteer, Tom was the executive director of FairTax.org, having served as Florida state director and American Farm Bureau Federation national liaison. He has also served as floor leader for the national retail sales tax at the Texas Democratic and Republican conventions.
For 13 years, Tom served as a grassroots organizer, coalition builder, citizen lobbyist, and spokesman for several organizations working to replace the income tax with a national retail sales tax. These organizations include FairTax.org, American Tax Freedom Foundation, Citizens for an Alternative Tax System, the National Ask Your Candidate Campaign, and National Tax Research Committee.
He was co-founder and president of Wright Marketing Communications, a full-service marketing consulting and communications company specializing in technology-based clients. For more than 15 years, his company provided marketing research, strategic planning, and implemented advertising, public relations, and sales support projects for clients ranging from large public corporations to venture-capital-based startups.
Tom is also a co-founder of a Houston urban literacy project, partnered with Mayor Lee P. Brown in his middle school violence reduction initiative, co-founded Houston's Tanglewood Academy, and volunteers as a spokesman for other charities involved in school violence reduction, education improvement & literacy, and psychiatric patients' rights.